Truly One-of-a-Kind North Fork B&B Experience.
Not your Grandmother's B&B - we'll help you book your trip to the wineries and breweries, beach suggestions and make dinner reservations. Basically assist you in planning your date

Our inventive breakfasts emphasize freshness, flavor and presentation, and celebrate Long Island's farming tradition. We use locally grown and produced ingredients – everything from eggs to jam to goat cheese to herbs picked from our own garden.

Our more intimate Vineyard Lounge also features salvaged cedar beams and trim as well as furnishings selected just for the space. A celebration of North Fork Wine Country, the room opens onto a sunny south-facing patio and our vineyard.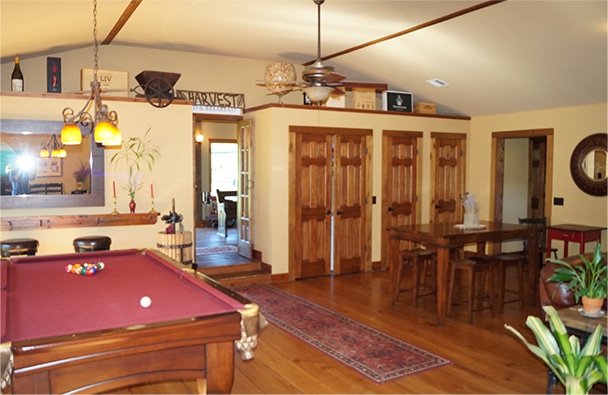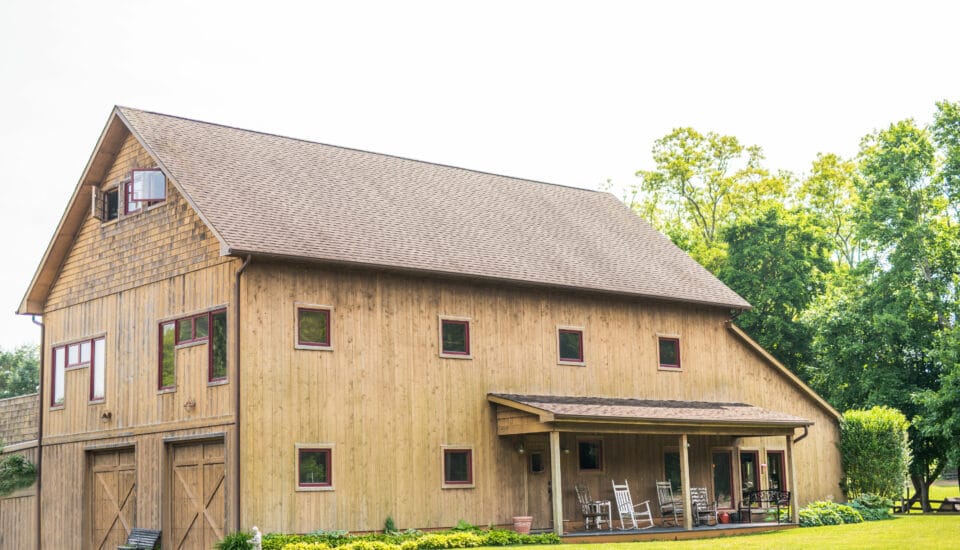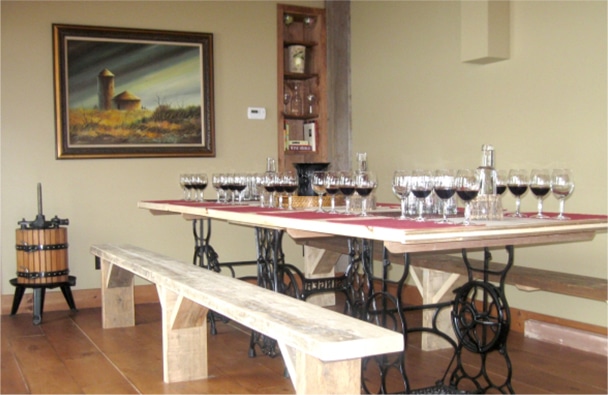 A Unique B&B located on the
North Fork of Long Island
Opened in June 2010, Cedar House on Sound is a former potato packing barn that we've lovingly rebuilt from the ground up, reusing the original wood for ceiling beams, window trim and other architectural elements throughout the structure.
The property includes several other vintage barns that were part of a working dairy farm in the 1930s. Today, it's our home – and we love it! It's where we celebrate family, friends, food and wine – and where, we hope, you will do the same.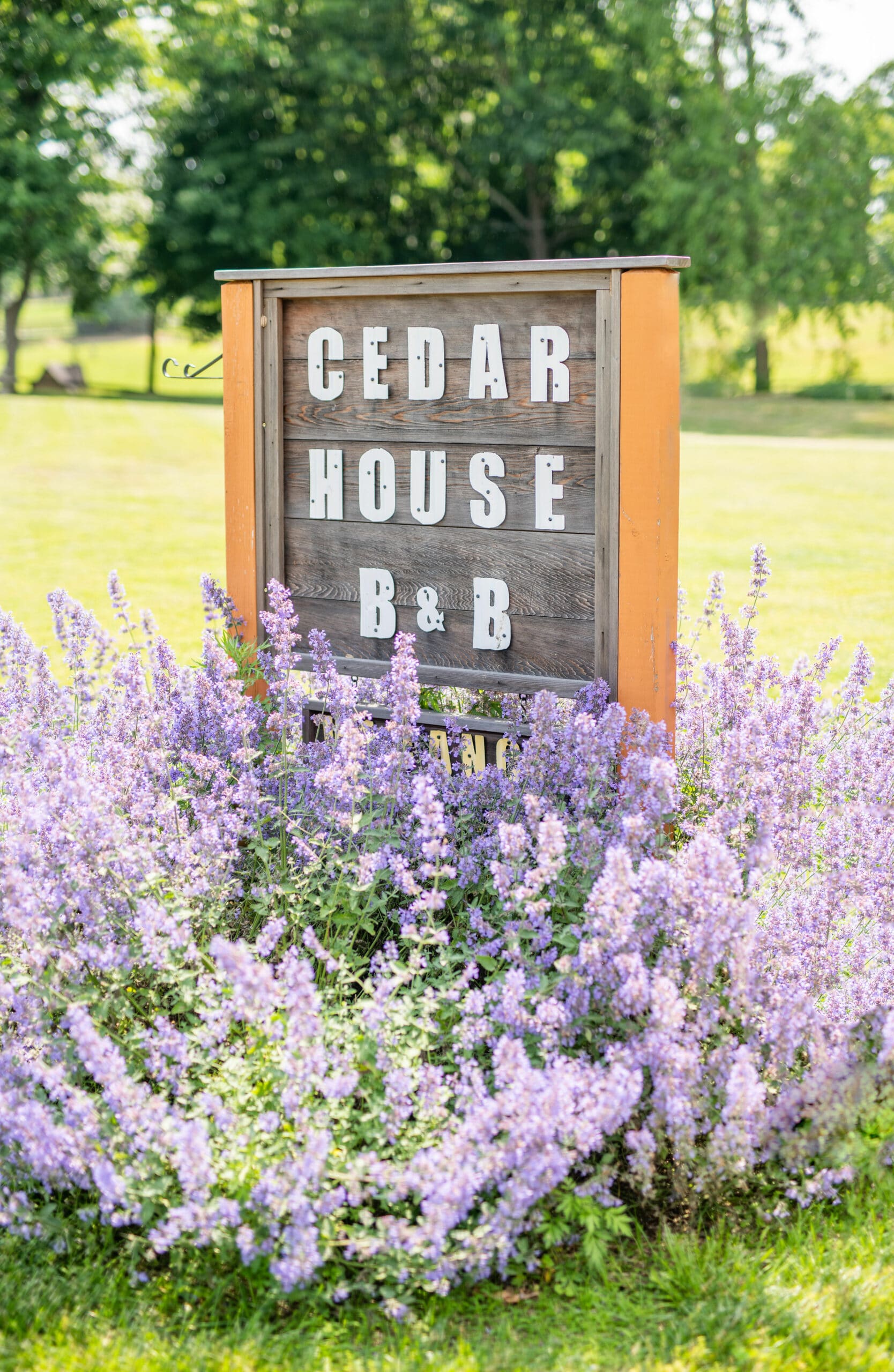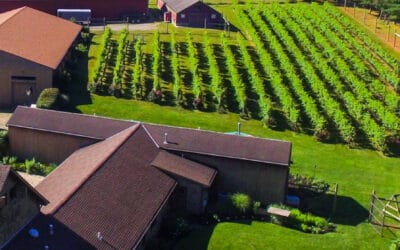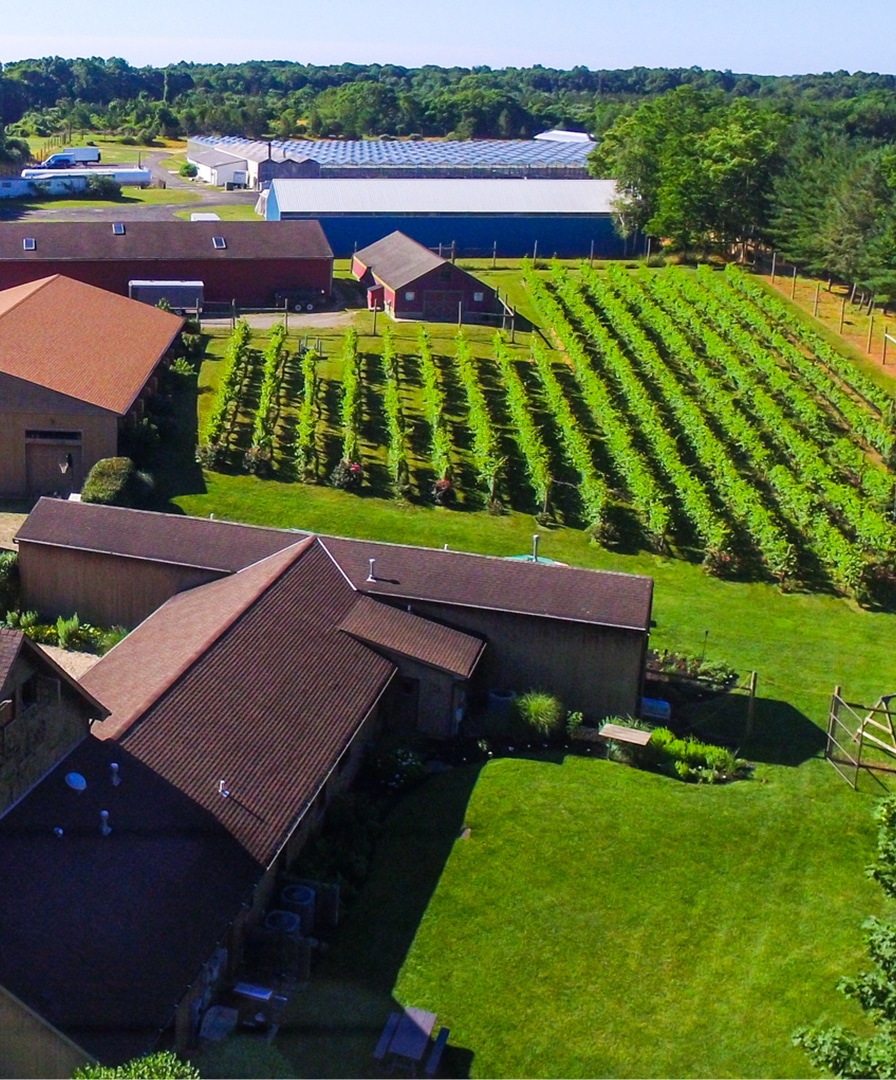 Vineyard & Vast
Outdoor Space
Cedar House isn't your ordinary B&B. Because the North Fork is wine country-and we a wine family-we planted a vineyard on the property. We've worked to create an environment that's fresh and contemporary, yet totally in tune with the area's rustic beauty.
We offer relaxation and comfort in an authentic but thoroughly modern setting, with polished hardwood floors, local art, unique amenities, and furniture and fixtures that reflect the colors and forms of Tuscany. Because the North Fork is Wine Country – and the Scarolas, proprietors of Scarola Vineyards, are a wine family – we've planted a vineyard on the property.
This is more than just a place to sleep, eat and savor fine wine – although you'll do all very well here. It's our goal to marry the North Fork's agricultural tradition to the concept of the Italian masseria, or small family farm – an integral part of our heritage. We aim to take simple hospitality to the next level and provide you with exactly the kind of getaway you desire.